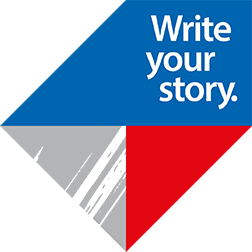 Portable
Canvio Advance
Secured in Style. Take Life Anywhere.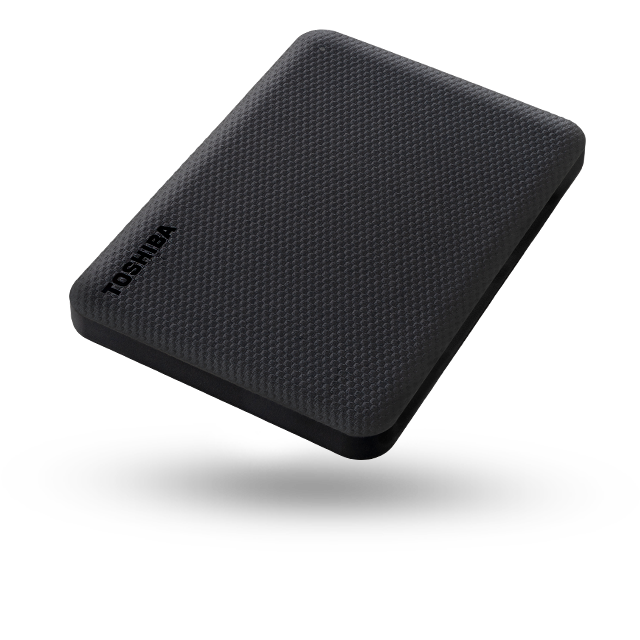 EMEA Region, Toshiba Storage Solutions – The Canvio Advance is a solid storage solution for anyone who wants quality and style at great value. Up to 4 TB of high-performance storage is packed into a stylish casing. It comes in four different colors to match personal preferences. As a real value add, it includes a backup software package and easy-to-configure security software to keep your data safe.
2.5" external hard drive

Textured finish

SuperSpeed USB 3.2 Gen 1

USB-powered

Auto-backup software

Toshiba Storage Security Software
Creative companion
When your interests take you many places, you need a mobile storage solution that fits your lifestyle. The Canvio Advance is the perfect data companion. Whether for back-ups at home or data access on the road, this stylish hard drive makes it perfect for your creative endeavors.
Canvio Advance
When your travels lead you to stunning places, you need a safe place to store all the impressions.
Protect your data
Stop unauthorised users from accessing your private information with the included Toshiba Storage Security Software, allowing you to secure your hard drive with a unique password.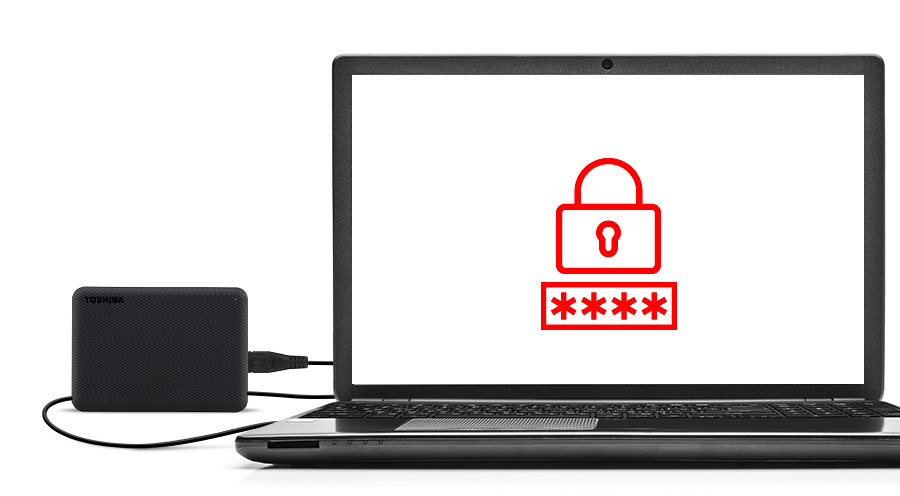 Automatic backup solution
The included Toshiba Storage Backup Software comes with an intuitive and user-friendly interface, making the backup of your data a breeze. Simply choose your individual files or folders, intervals and time settings for your backups, and let the software take care of the rest.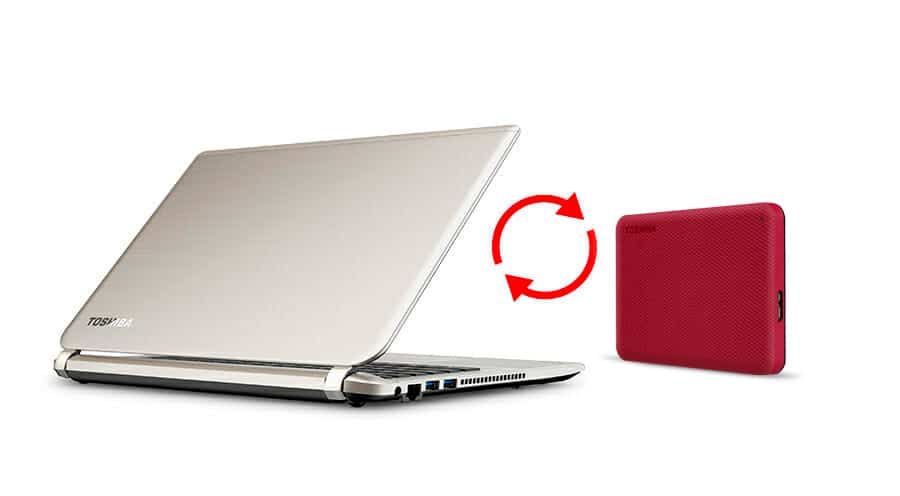 High transfer speeds
Powered by USB 3.2 Gen 1 technology, these portable hard drives are much faster than - but still compatible with - USB 2.0 devices, allowing for speedy transfer when organising your files.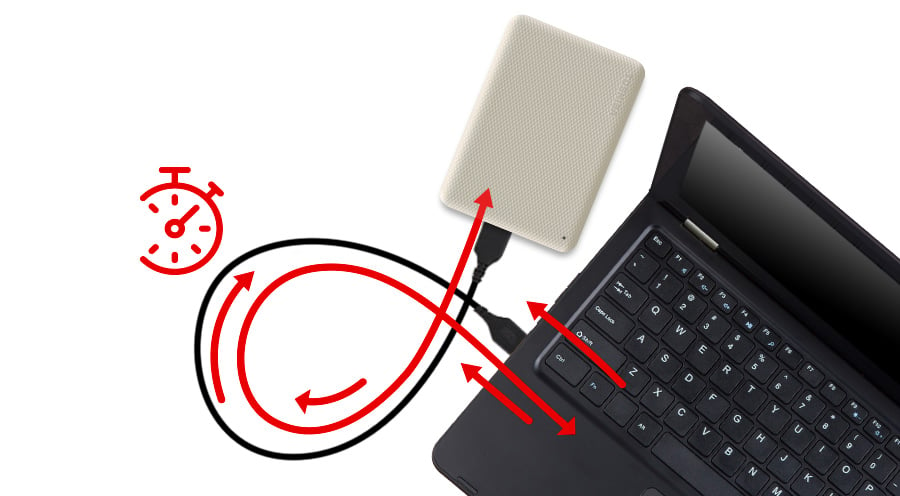 Your data in safe hands
With over 50 years of experience in hard drive technology and unrivaled quality standards, Toshiba portable hard drives provide a reliable and secure place for your files, wherever you go.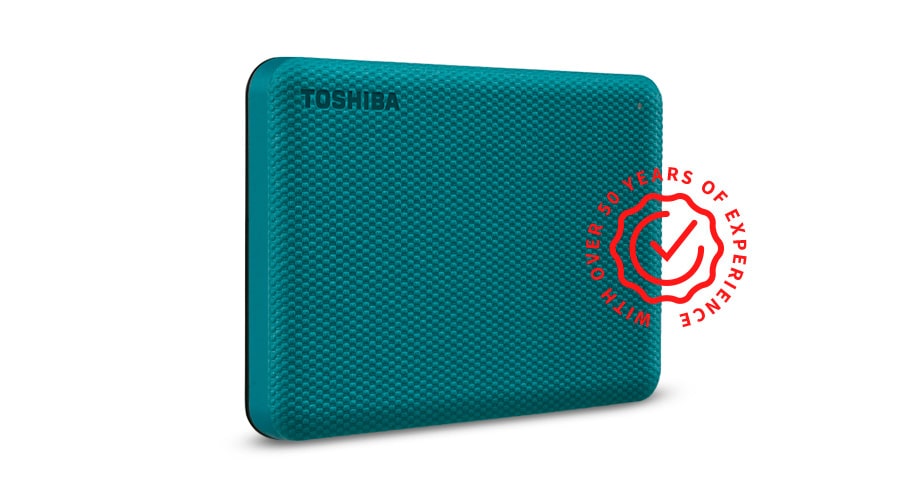 Product Specifications

Basic Specifications

Interface

USB 3.2 Gen 1 (USB 2.0 compatible)

Max. transfer rate

File system

NTFS (for MS Windows)
Requires reformatting for Mac OS

Power

USB bus power (max. 900mA)

System requirements

Formatted NTFS for Microsoft® Windows® 11, Windows® 10, Windows® 8.1,
One free port of USB 3.2 Gen 1 or USB 2.0
Requires reformatting for macOS v13.0 /v12.6.1 / v11.7.1 / v10.15 / v10.14 / v10.13

Warranty
Features

Backup Software

Toshiba Storage Backup Software (for download)

Password lock software

Toshiba Storage Security Software (for download)

Physical

Enclosure

Dimensions

1 TB, 2 TB: 78 x 109 x 14 mm
4 TB: 109 × 78 × 19 mm

Weight (approx.)

1 TB, 2 TB: 149 g
4 TB: 217,5 g

Box Content

Box Content

Canvio Advance
USB 3.2 Gen 1 Cable (Type A to Micro-B )
User's manual (pre-installed on the hard drive)
| Part number | Capacity | Color |
| --- | --- | --- |
| HDTCA40EK3CA | 4 TB | Black |
| HDTCA40EW3CA | 4 TB | Light beige |
| HDTCA40ER3CA | 4 TB | Red |
| HDTCA40EG3CA | 4 TB | Green |
| HDTCA20EK3AA | 2 TB | Black |
| HDTCA20EW3AA | 2 TB | Light beige |
| HDTCA20ER3AA | 2 TB | Red |
| HDTCA20EG3AA | 2 TB | Green |
| HDTCA10EK3AA | 1 TB | Black |
| HDTCA10EW3AA | 1 TB | Light beige |
| HDTCA10ER3AA | 1 TB | Red |
| HDTCA10EG3AA | 1 TB | Green |