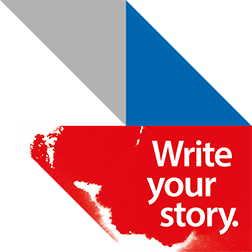 Enterprise
Enterprise Capacity Hard Drive – MG Series
Designed for your enterprise business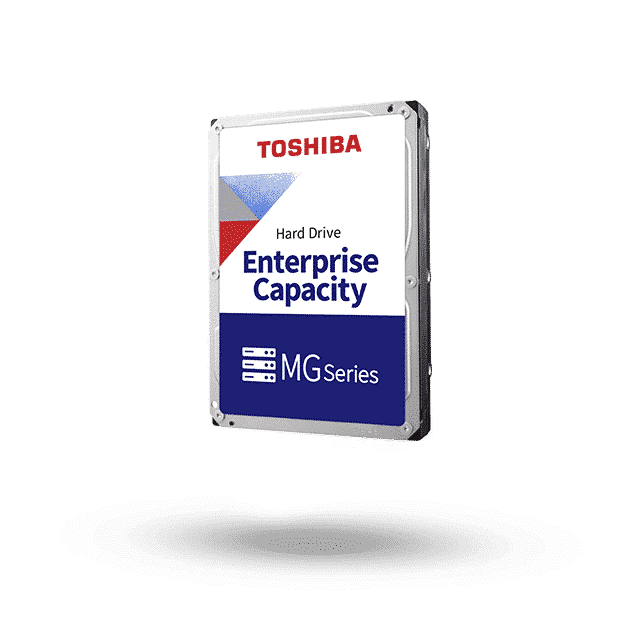 EMEA Region, Toshiba Storage Solutions – As Big Data drives demand for more distributed storage in the cloud and on premises, enterprise server and storage systems need to be built using trusted solutions. Toshiba's Enterprise Capacity Hard Drive – MG Series offers formatted capacities as high as 22 TB with interface options including SATA and SAS and delivers 24/7 operation at a workload of 550 TB/year. The MG Series is ideal for enterprise storage array and industrial server and storage systems. It provides the capacity and advanced technologies to meet the special demands of datacenter and cloud-scale infrastructures.
Use for:
• Business critical enterprise server and storage systems with need for capacity
• Mainstream enterprise storage arrays (RAID, software defined)
• Cloud- and hyperscale storage systems
• Distributed file systems, Big Data
• Enterprise and cloud archive- and data recovery systems
• Centralized surveillance data storage systems
• Industrial server- and storage systems
3.5'' SATA or SAS Hard Drive

24/7 operation

5-year warranty

Toshiba Stable Platter Technology

Persistent Write Cache technology

550 TB/year workload

Flexibility in block size and SIE and SED options

Rotational Vibrations sensor
Demand more, get more
The enterprise demands more and with the MG Series you get it. Each member of the series has a workload rating of 550 TB/year, which is around ten times higher than an average desktop hard disk drive. This performance is available at any time of the day or night, as 24/7 operation also comes as standard.
Integrated RV sensors
Regular hard disk drives can impact the performance of a multi-bay system by generating 'knock-on' vibration. The MG Series ensures high reliability by minimising vibration effects through their advanced control and sensing technology. Multiple sensors detect the slightest shock and built-in RV (Rotational Vibration) sensors compensate for any rotational vibration detected, eliminating the possibility of 'knock-on' vibration in multi-bay server systems.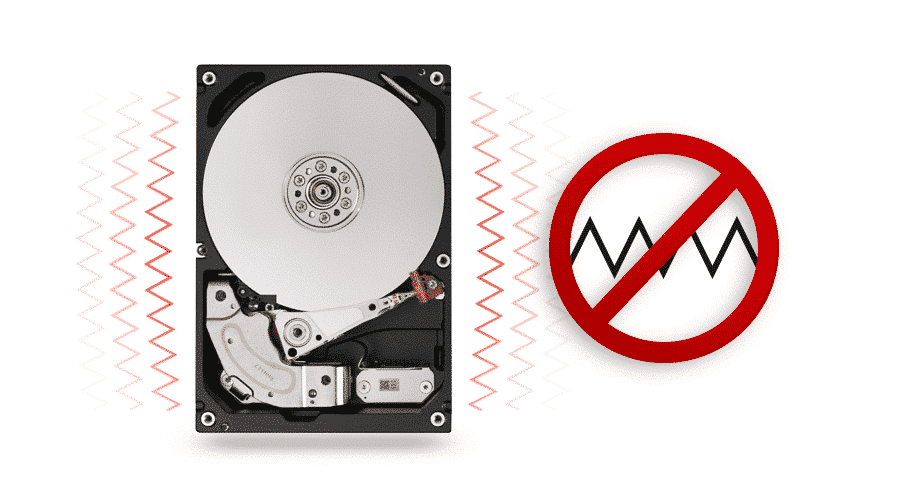 Keeping your critical data safe
Your data is critical so don't risk it. Toshiba's advanced technologies have been developed to add security and assurance to the enterprise user. With Persistent Write Cache Technology your data is safe in the event of an interruption in power supply during a write to the hard disk. Data is saved in the large flash-based cache and written to the disk when power is restored.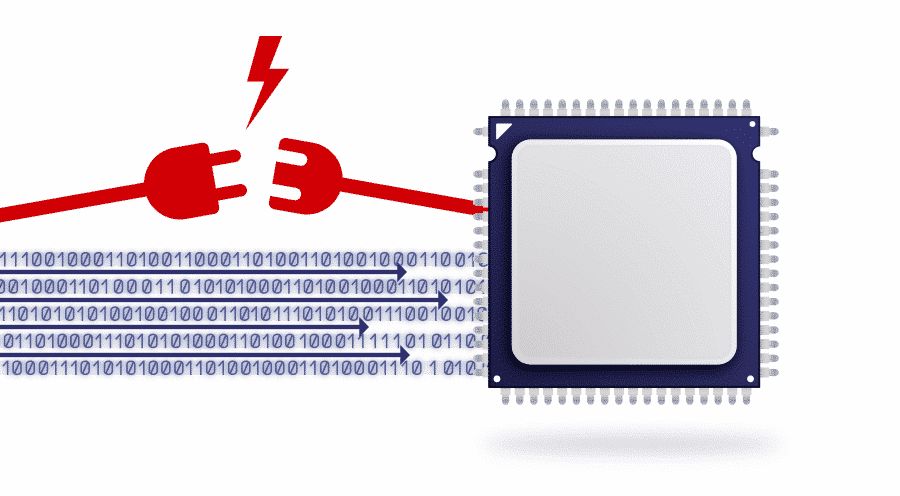 Advanced Technologies
Toshiba's innovative Stable Platter Technology minimizes vibrations by stabilizing the motor shaft at both ends. And that means improved tracking accuracy and maximum performance during read and write operations. In addition, Toshiba's Dynamic Cache Technology, a self-contained cache algorithm with on-board buffer management, optimizes how the cache is allocated during read/write to provide the high-level performance demanded by real-time domains.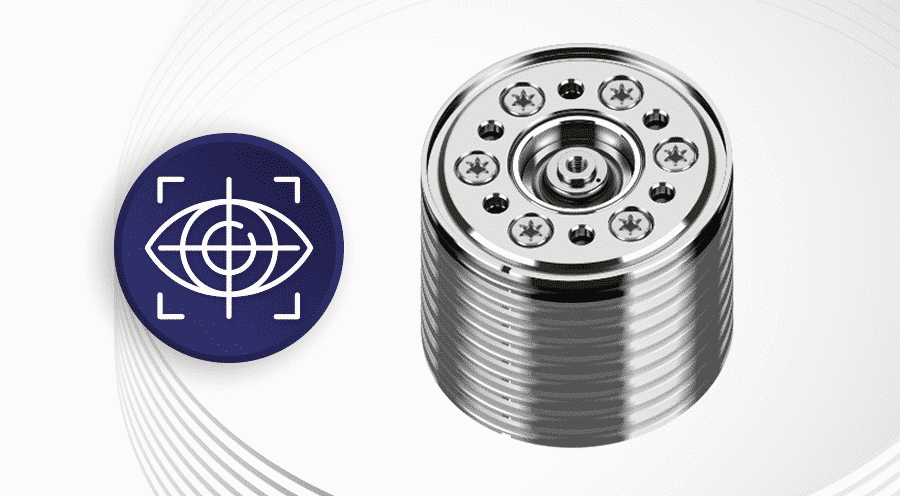 High storage density level
The Conventional Magnetic Recording (CMR) HDDs with capacities of 12TB or higher use a helium-sealed design, providing the power-efficient capacity and storage density needed by cloud-scale and enterprise storage solution providers to achieve their TCO objectives. They also utilise Toshiba Group's laser welding technology to ensure the helium remains securely sealed inside the drive enclosure. The MG10 Series features a 22 TB 10-disk model, while the MG09 Series features a 18 TB 9-disk model.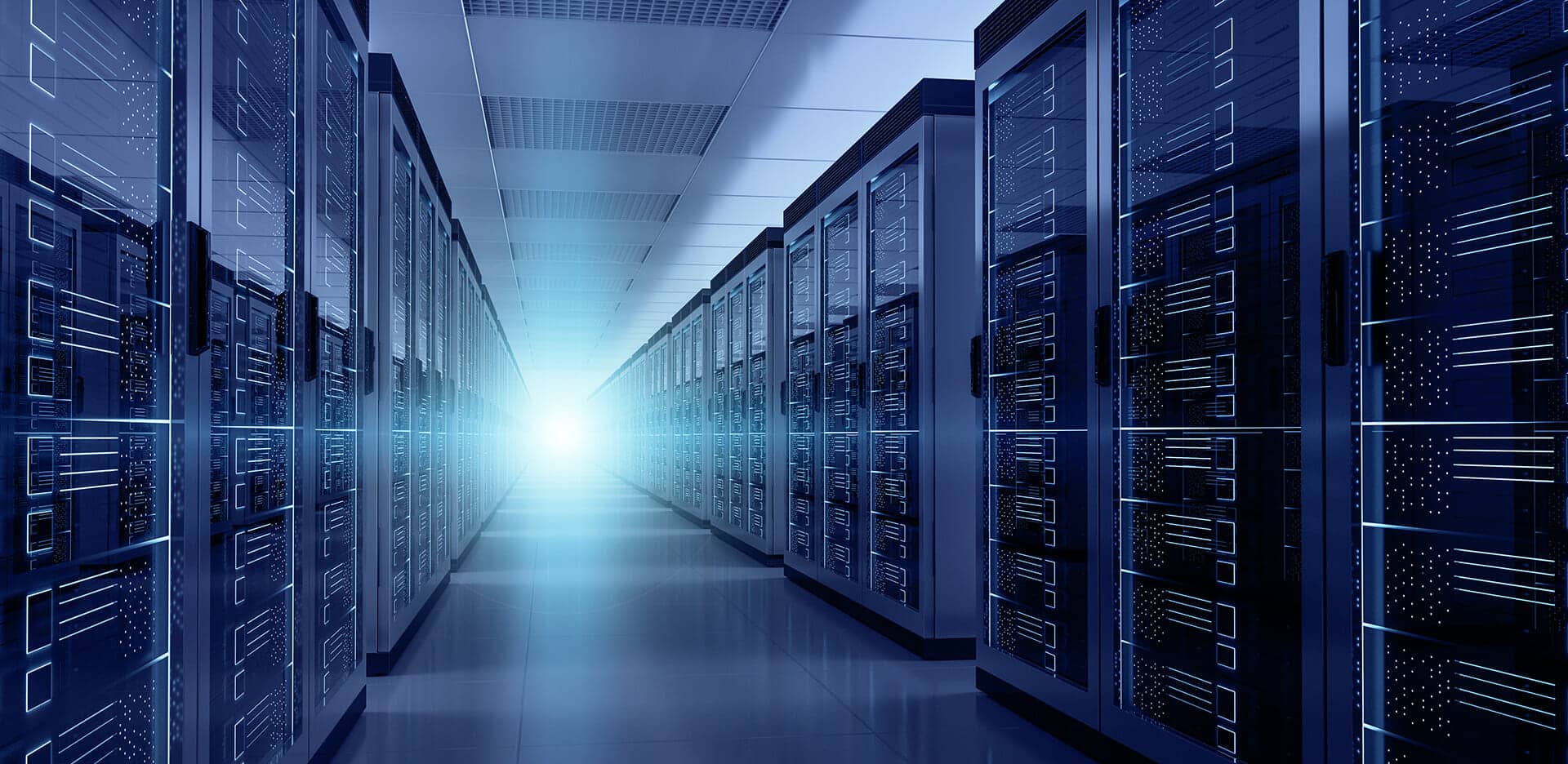 Toshiba's unique technology approach
Writing data at the densities required for high-capacity HDDs calls for an advanced, innovative and reliable approach. Toshiba's MG10 and MG09 series HDDs feature Flux Control Microwave Assisted Magnetic Recording (FC-MAMR) technology - a simple and elegant technique that uses microwave energy to ensure more of the write energy is focused into the platter, achieving an increase in areal density capability (ADC) of up to 20%. Toshiba's technology uses conventional writing methods while eliminating the drawbacks of other MAMR approaches, allowing MG10 HDDs to achieve capacities up to 22 TB.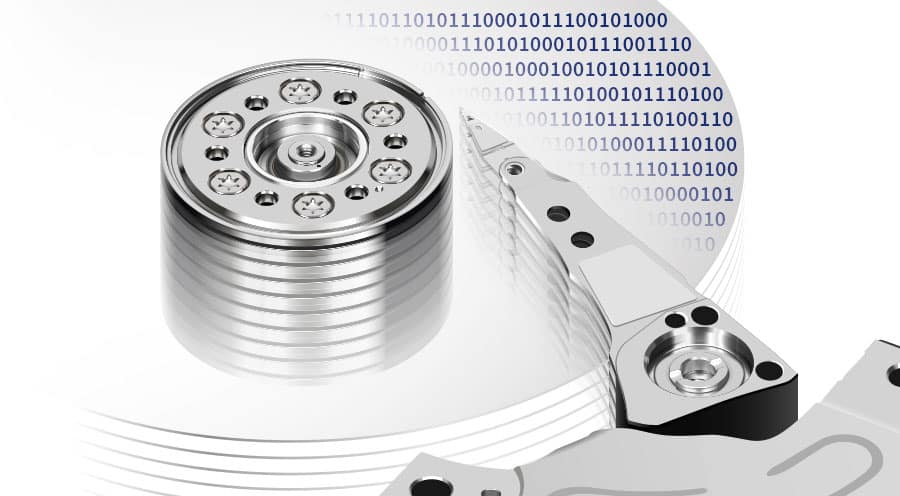 Flexible Format technology
The Toshiba MG10F 22TB hard drive model is designed and engineered to support either 512e or 4Kn sector formats on one hard drive by simply reformatting. This feature, available for SATA and SAS models, ensures compatibility with both legacy as well as future systems. By eliminating the need to keep stock of different block size HDD models, cloud-scale infrastructure is able to optimise logistics and inventory management to achieve lower TCO.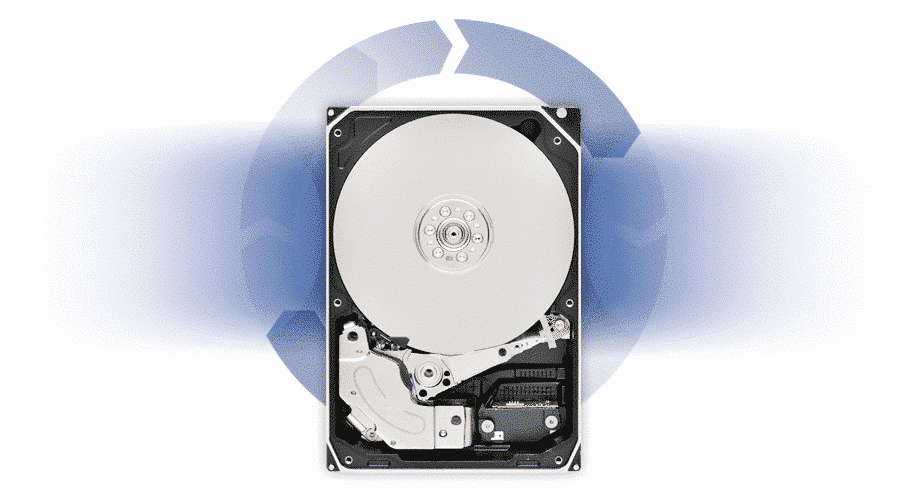 Store more - with flexibility
Enterprise users need flexibility - the MG Series meets this need with a choice of 6 Gbit/s SATA and dual-port 12 Gbit/s SAS interface options as well as block size on demand (512e, 4Kn, 512n). Additionally, there are options for Toshiba hard drives with Self Encrypting technology or with Sanitize Instant Erase (SIE) technology, which means that in an instant all data is erased, without the need for overwriting the drive for hours.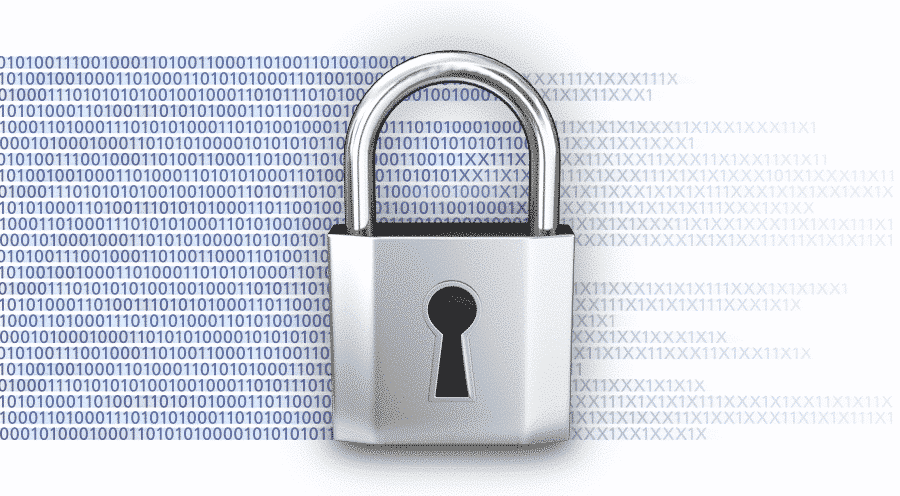 Built to deliver, designed to last
Toshiba is renowned the world over for 50 years of leading innovation – and the power behind its range of hard drives is no exception. Designed for high capacity and excellent performance, you can be sure that Toshiba's wealth of experience in hard drives is at work in your storage system. A 5-year extended warranty is also included with the Enterprise Capacity Hard Drive - MG Series for the ultimate peace of mind.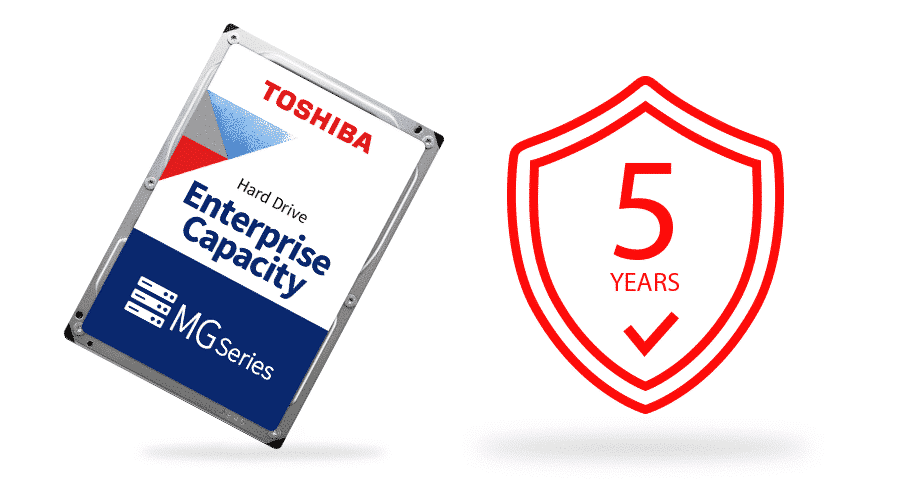 Basic Specifications

Form factor

Interface

SAS 12 Gbit/s / SATA 6 Gbit/s

Available capacities

22 TB / 20 TB /18 TB / 16 TB / 14TB / 12TB / 10TB / 8TB / 6TB / 5TB / 4TB / 3TB / 2TB / 1TB

RoHS compatible

Halogen Free

Yes
Performance

Rotational speed

Buffer size

Reliability

Unrecoverable error rate

24/7 operation

Limited warranty
| Part number | Capacity | Color |
| --- | --- | --- |
| MG04SCA | - | - |
| MG04ACA | - | - |
| MG06ACA | - | - |
| MG06SCA | - | - |
| MG07ACA | - | - |
| MG07SCA | - | - |
| MG08ACA | - | - |
| MG08SCA | - | - |
| MG08ADA | - | - |
| MG08SDA | - | - |
| MG09SCA | - | - |
| MG09ACA | - | - |
| MG10ACA | - | - |
| MG10SCA | - | - |
| MG10AFA | - | - |
| MG10SFA | - | - |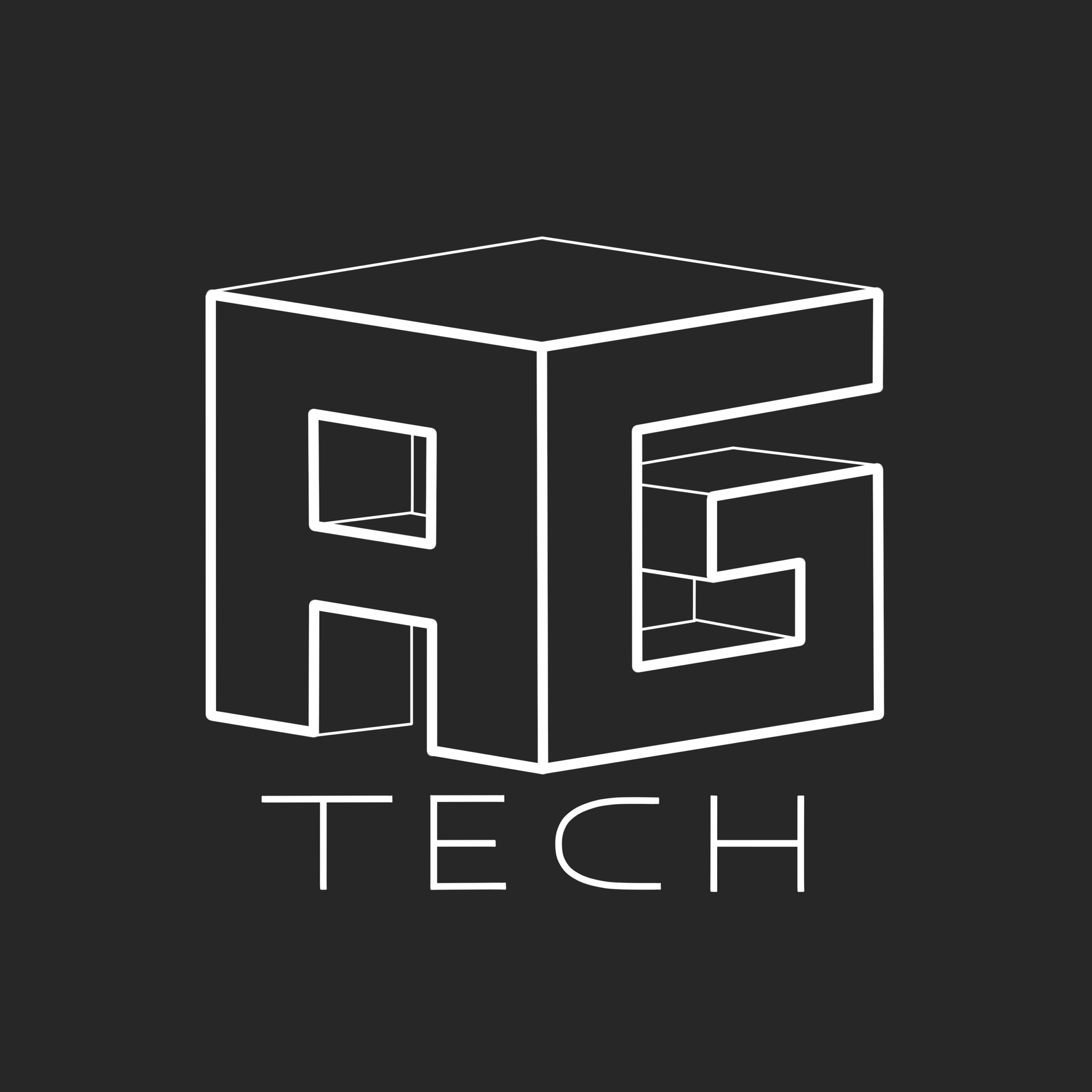 … the MG09 18TB offers much more storage space thanks to new innovative technologies [...] uses even less power, and despite the higher capacity, you don't have to live with the classic disadvantages of SMR hard drives.
Full Review