13.02.2017
Toshiba increases capacity of 3.5-inch High-Reliability Hard Drive N300 for NAS to 8TB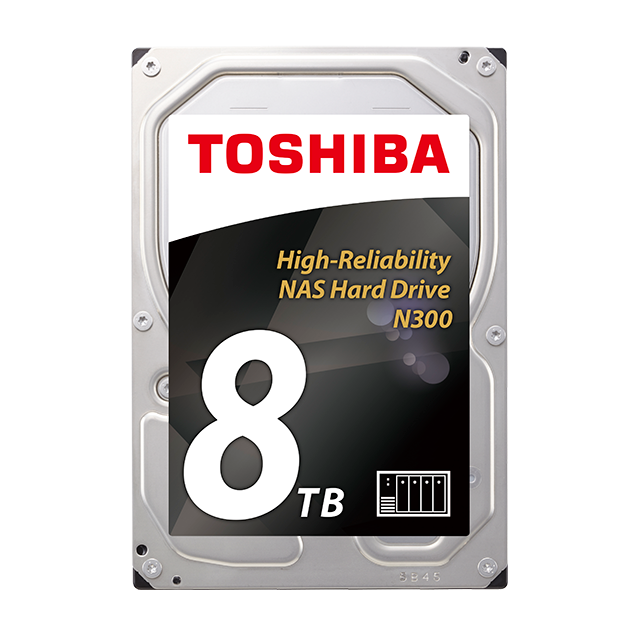 Range now includes three models for optimum performance and scalability choice
13th February, 2017, Düsseldorf, Germany – Toshiba Electronics Europe (TEE) Personal Storage Division has added a new 8 TB [1] model to its 3.5-inch internal High-Reliability Hard Drive N300 for NAS (Network Attached Storage) for personal, home office and small business users. Optimized for the performance, reliability and endurance requirements of 24-hour x 7-day operation high-capacity storage, consumers can now choose to match needs more closely with the 8 TB version added to the previously launched 4 and 6 TB versions.
The N300 series is designed for NAS environments where large volumes of data need to be reliably stored around the clock. With support for up to eight drive bays in multi-RAID NAS designs, this means configuration can grow in line with evolving data storage needs.
All drives in the N300 series feature a large 128 MB data buffer and Toshiba's Dynamic Cache Technology, a self-contained cache algorithm with on-board buffer management, that optimizes cache allocation during read/write to provide the high-level performance demanded by real-time domains.
In order to maximize reliability, Toshiba's N300 series employs advanced technologies. These include advanced control and sensing technology to mitigate the effect of vibration, shock and heat and prevent downtime. Multiple shock sensors, for example, detect and compensate for shock and rotational vibration, while error recovery control minimizes recovery time from data errors. Reliability is further supported through Toshiba's Ramp Load technology that reduces disk head wear and tear.
The 8 TB model of the High-Reliability Hard Drive N300 will be available from February 2017 and is backed by an extended three-year warranty.
---
[1] One Gigabyte (1GB) means 10 = 1,000,000,000 bytes and One Terabyte (1TB) means 10 = 1,000,000,000,000 bytes using powers of 10. A computer operating system, however, reports storage capacity 30 40 using powers of 2 for the definition of 1GB= 2 = 1,073,741,824 bytes and 1TB = 2 = 1,099,511,627,776 bytes, and therefore shows less storage capacity. Available storage capacity (including examples of various media files) will vary based on file size, formatting, settings, software and operating system and other factors.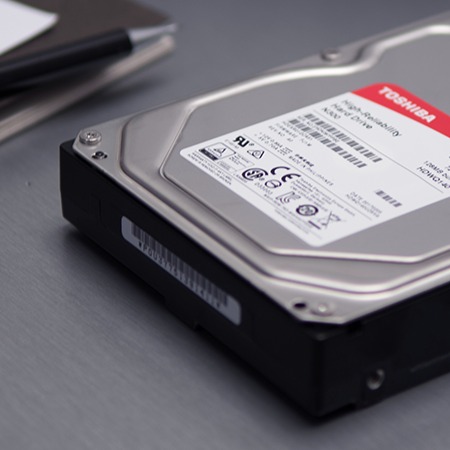 N300 for NAS
Toshiba launches high-reliability hard drive N300 for NAS with capacities of up to 6TB
View